Pallet racking systems Profi
Pallet racks are the optimal solution for the storage of goods of all sizes and weights. You get a storage system with efficiency indicators up to 140% by area, and up to 70% by the warehouse volume. Warehouse pallet racks can not only increase storage density but also simplify accounting and speed up material handling at the storage.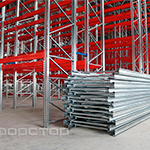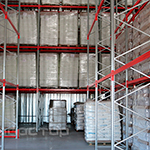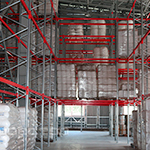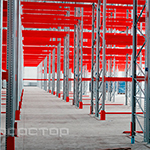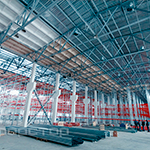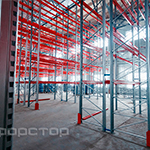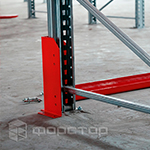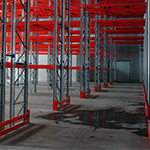 Maximum load capacity of the heavy-duty pallet racks is 4.5 tons per tier or 18 tons per one section. The front pallet rack has no restrictions on the type of stored cargo, they can withstand loads of up to 4.5 tons per storage level and up to 18 tons per section.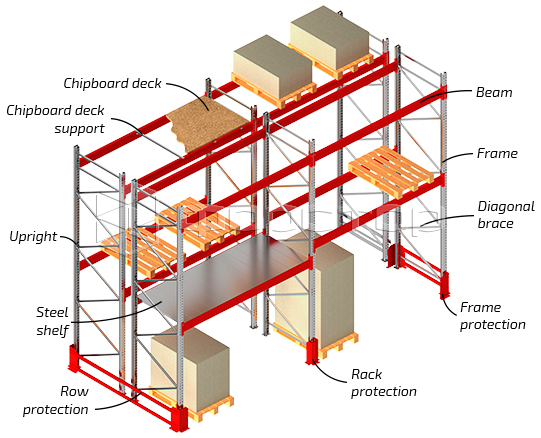 Specifications
Frame height
1500 — 12 500 mm
Frame Capacity
up to 18,000 kg
Beam length
1200 — 3600 mm
Load capacity per level
up to 4500 kg
Corrosion protection

upright — galvanized steel

beam — powder polymer coating
Forstor Industry produces pallet racks of any complexity and under the most various conditions. Depending on your storage tasks, we will produce the most efficient system.
Pallet racks of Ukrainian production
Connect with manager

Andriy Galinsky