Warehouse racking installation
Installing a racking system — is a complex and time-consuming process, each mistake can be very expensive, especially if it comes to assembling and installing pallet racks systems and mezzanines. We recommend you to be entrusted to the professionals and have no risk. Our installation teams have extensive experience in storage racks assembling and installing.
We offer assembly and installation services for shelves of any complexity: from simple shelving racks to class A warehouses. Our company has long been specialized in large and complex projects "on a turnkey basis".
Forstor Industry Enterprise is Ukrainian racks manufacturer and in addition to installing you can order custom racking system for any task:
Fast and high-quality installation

The installation process is optimized and divided into few successive phases. We provide quality control at every stage of installation.
Qualified specialists

Our mobile installation teams can tackle any challenge throughout Europe and other regions. Every team consist of qualified specialists with huge experience in assembling and installing racking systems for more than 10 years.
Pallet racking installation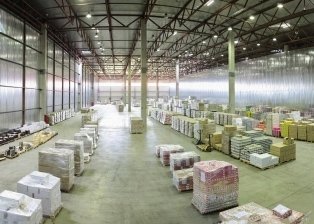 First of all, you need to do the preparatory work. You need to make sure that the floors are flat and have sufficient strength, and the deviations do not exceed the established standards.
It is necessary that the racking equipment is not subjected to deformation, and also has high stability and reliability.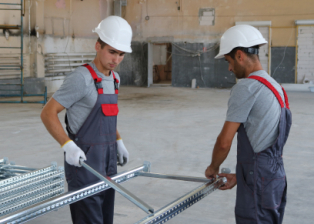 Assembly of racking frames
Then begins the process of assembly of the rack. The first going frame. High-strength metalware is used for their fastening (grade not less than 8.8). After that, the assembly and installation of vertical frames and horizontal beams is performed. Next, align the rack rows.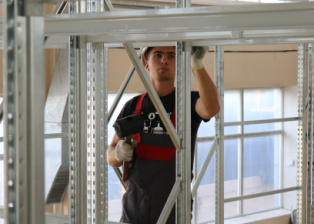 Warehouse shelving installation
To ensure maximum stability frames are fixed to the floor and walls with anchor bolts. Rows of pallet racks connects to each other and are protected with row-end safety barriers.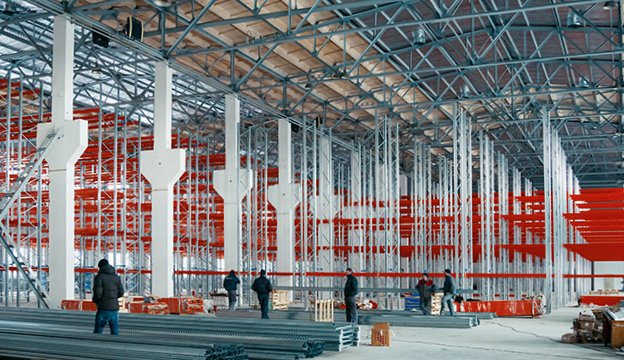 Dismantling racks and moving the warehouse
In addition to the installation of racking systems, we also offer the dismantling warehouse racking. If you want to relocate the warehouse, we will help you with the move. We will not only disassemble your storage system, but also deliver it to a new premise and carry out installation work there.