Hydraulic goods lifts
The mast-driven elevator can be used for vertical movement of products at various enterprises: shops, warehouses, industrial and production sites. Hydraulic lifts don't need a shaft and machine room, which makes such equipment not only economical, but and an effective solution.
We have extensive experience in implementing projects for various enterprises. We produce mast lifts for shops, warehouses, factories and many others, we develop complex and non-standard solutions.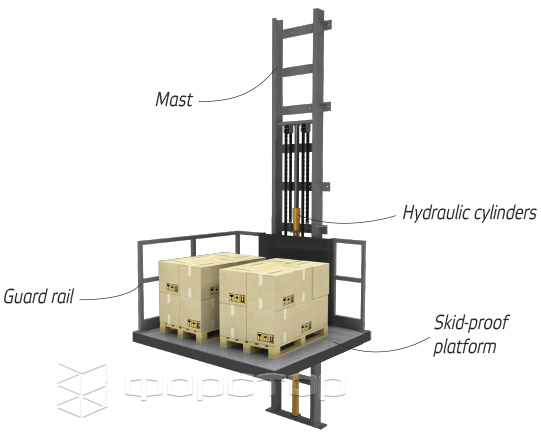 Specifications
Standard Platform Dimensions (L * W)
1500x1500 mm
Maximum lift height
15000 mm
Platform height in lower position
200 mm
Load Capacity
1000-6000 kg
Corrosion protection
— powder polymer coating
— stainless steel
Lifts of our production
Connect with manager

Bogdan Medynsky