Hydraulic scissor lift from Ukraine
The scissor lift is designed for the vertical movement of various cargoes in a warehouse, production, supermarket weighing up to 10 tons. Such equipment is also actively used for unloading products, lifting heavy structures at industrial and industrial enterprises, as an inter-floor elevator or freight elevator for cars and other vehicles.
Already at the design stage double safety margin and load capacity are laid in the design.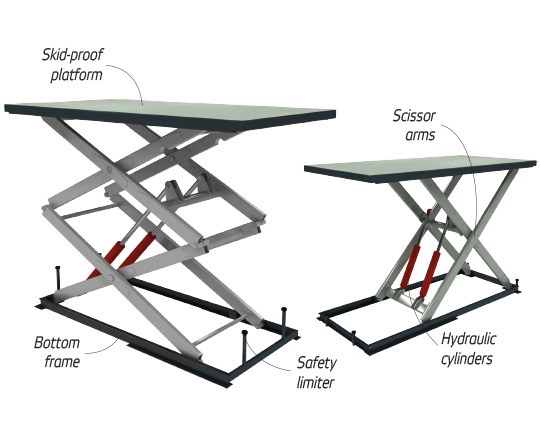 Specifications
Platform Length
1500-6000 mm
Platform Width
1500-2000 mm
Lifting Height
to 5000 mm
Platform height in lower position
300-500 mm
Loading capacity
1000-10000 kg
Corrosion Protection
polymer coating
Forstor Industry produces scissor lifts of any complexity. Depending on your tasks, we will produce the most efficient loading system.
Scissor lifts of our production
Connect with manager

Bogdan Medynsky