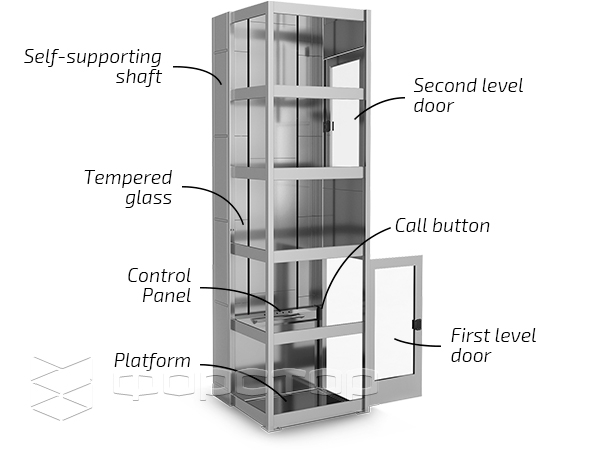 Specifications
Payload (standard)

kg

to 400

Platform Size (Standard)

mm

1250x950

Platform height in low position

mm

100

Lifting Height

mm

to 15000

Platform lift speed

m / s

0.15

Sheeting

& mdash; Stainless steel

& mdash; Polymer coating
Benefits of such lifts
Smooth platform movement without jerks and drops, low noise during the platform movement.
High safety, double margin of safety and reliability.
Ergonomic appearance that meets all the requirements of a universal design, intuitive controls.
There are certificates confirming the compliance of the screw elevator with the current technical regulations.
An access lift for disabled people can be produced with various optional solutions to increase its functionality.
Available indoor and outdoor configurations.