Lift installation by manufacturer
Turnkey installation service
We offer professional installation services. We have a huge experience not only in manufacturing but also in installation of many types of lifting equipment. Our professional service team takes over all delivery, scissor lift installation and maintenance.
We provide a factory warranty for the whole solution, therefore, our lifting equipment always works as designed.
By working directly with the manufacturer Forstor Industry, you get a ready-to-use solution from task elaboration to commissioning. Maintenance of hydraulic lifts and scissor lift service is available also.
Choose us

Turnkey installation and as soon as possible
Quality assurance

High-quality installation is the key to the excellent operation
Hydraulic lift maintenance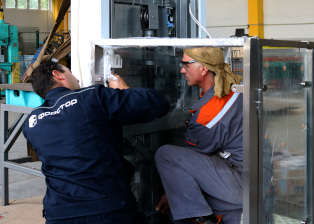 Preparatory work and examination
Inspection of the floor, walls, floor slabs, electrical leads and other essential elements. If the lift will be installed in the ready shaft it must be always inspected. After all the known points that must be corrected, you can proceed to the preparatory work. After identifying main points to be improved the preparatory works start: construction of a pit, leveling the walls, strengthen foundations.
A particularly important point is the ability to connect a power tool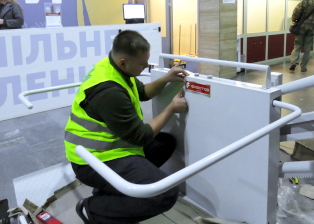 Layout and connection
Depending on the configuration of the lift, the power unit is mounted in a pit or as an external element. In the second case, hydraulic hoses shall be protected from being damaged. Connection of the lifting table to the network is carried out by a specialist with an appropriate skill level.
The control panel is mounted to provide visual control of lift operation.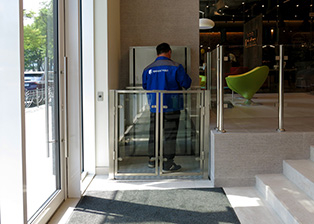 Setup and commissioning
After the lift is mounted, it must be checked and tested. We provide the first launch of the lift, check and debug the control system, conduct acceptance tests, as well as instruct the personnel.
If necessary, we offer a number of additional services: installation of a self-supporting shaft, elevator doors, optional security systems and much more.