Domestic lift case study, an inclusive library with a lift shaft
Platform dimensions
1250х950 mm
Noise level
less than 45 dB
We were contacted by a construction company that is engaged in the reconstruction of the Central Library of Mariupol. They needed help organizing an inclusive library. We have developed and delivered one of the most technological lifts of Ukrainian manufacturing. Since the lift was planned in the library, it was imperative to ensure a minimum noise level. Silent internal lift for library was installed in self-supporting shaft. It is made of stainless steel and tempered glass. Door opening system by the touch of a button.
Domestic lift at work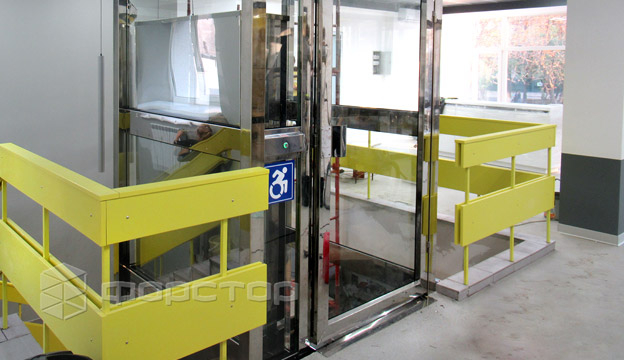 The equipment provides a lift to the second floor of the city library
Marking for people with disabilities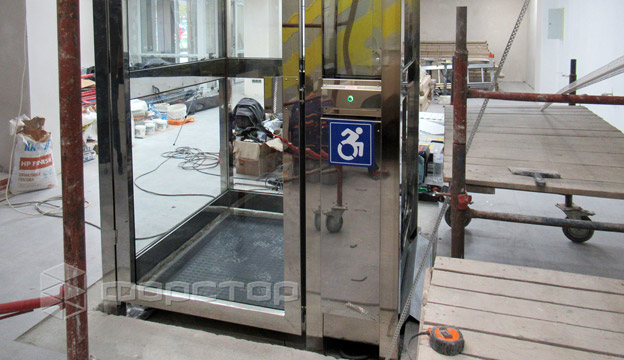 The lift shaft is made entirely of stainless steel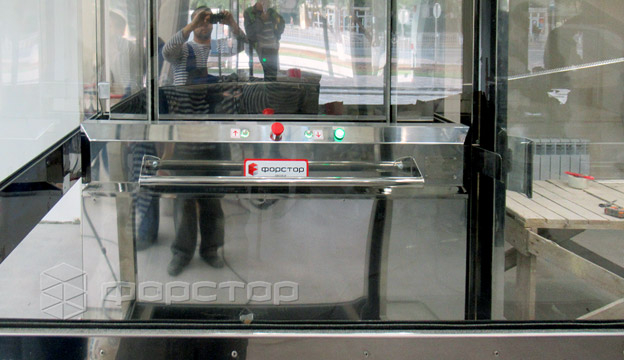 The lift itself is also made of stainless steel.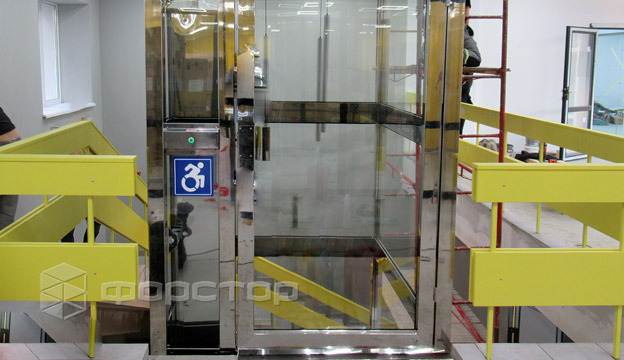 Shaft height more than 5 meters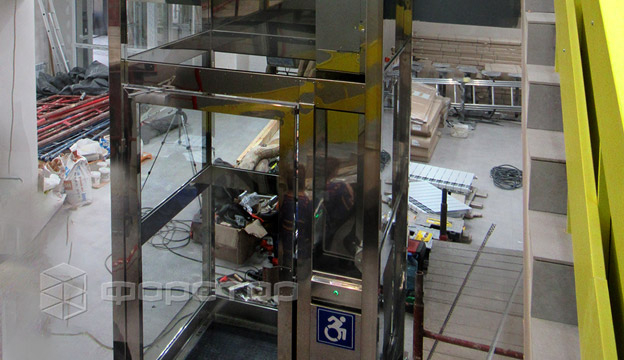 Shaft facing — tempered glass