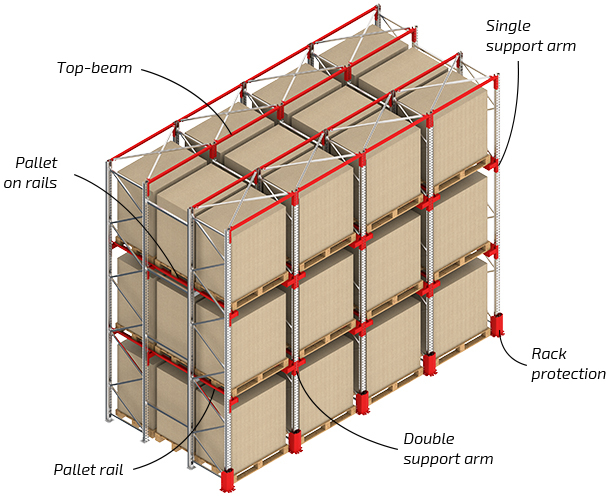 Benefits of drive-in racks
The design of the entrance type takes up little space due to the lack of row spacing.
From 85% of the space occupied by the deep racks will be useful.
The high density of cargo storage is ensured, the efficiency of the warehouse can reach 600%.
Supporting elements of the rack

The deep rack has a cross section of 8 to 12 stiffeners, with a maximum load on the frame of up to 16 t.

Specifications
Construction height range
mm
2000 to 12,000 in increments of 100
Rack Channel Width
mm
1400 (standard)
Maximum Rail Load
kg
to 1800
Frame Capacity
kg
to 16,000
Available item finishes
— powder polymer coating
— galvanized performance