Hydraulic goods lift design
The plant has a full-fledged engineering department, which employs a team of highly qualified design engineers. They completely cover the issues of calculation, scissor lift design and development of new solutions.
We not only design optimal solutions for our customers, but also constantly develop new types of equipment that will solve more complex and relevant problems.
All new developments, the production of which has already been established, we add to the site. Follow the news and the catalog of our products, maybe today an innovative solution will appear that will help you and your company.
Lift design steps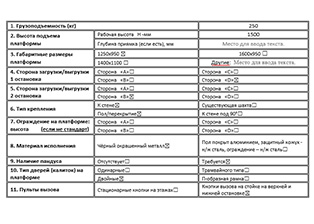 Data collection
There are profiles for each type of lift. The manager, working with each client, fills out the questionnaire in the most detail and collects information that will be enough for the design of the lift.
Usually enough basic measurements, a drawing of the building and a few photos of the object. Occasionally, the personal presence of our measurer is necessary.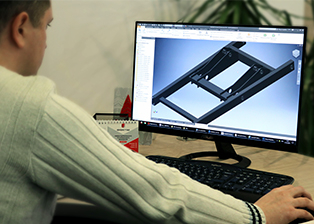 Calculation of the lift and model creation
When all the necessary information collected, the design work begins directly. The optimal materials, the dimensions of the workpieces, the thickness of the steel, the power of the engine unit and a few dozen more parameters are selected.
As a result, we get a detailed project with the technical characteristics of the future lift and the cost of its production.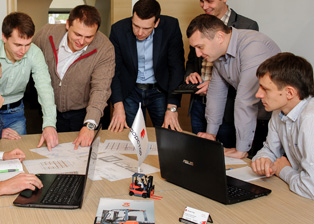 Alignment and improvements
Having such detailed data on the project, the manager displays them for agreement with the client. To make everything as transparent and clear as possible. The client immediately sees what the lift will look like, how it will work, how much it will cost.
At this stage, you can make changes to the project and refine it in more detail. For example, add some optional solutions to the configuration: a gate with magnetic locks or additional safety features.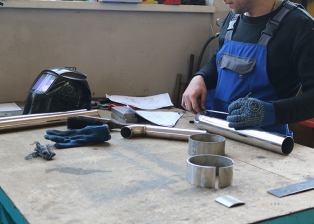 Transfer to production
After full approval and approval of the design of the lift, it is transferred to production. Work on each lift is supervised by a responsible design engineer and production director.
Thus, we achieve almost perfect design quality for each of our lifts. It doesn't matter what it is, a freight elevator table or a rotary elevator for the disabled.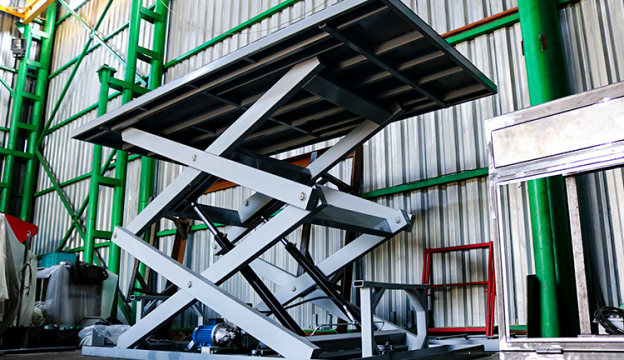 Integrated Approach Forstor
Goods lift design is part of the standard package of services for the supply of handling equipment of our production.
In addition, we also cooperate with construction and design organizations, helping them not only with the supply of elevators, but also with the optimal study of the design part.
For all questions, contact the sales department of lifting equipment. Call the indicated numbers or send an application to us by mail.