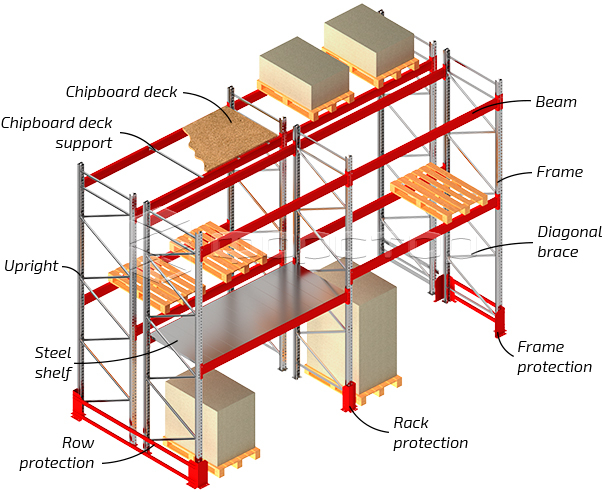 Benefits of Class A shelving
Warehouse efficiency is growing by 50-60%.
Galvanized rack, with a height of 10 meters.
The speed of cargo handling on pallets increases by 30-40%.
Stock inventory is fast and easy.
The rack can be adapted for storage of non-standard goods.
Structural elements
There are 4 rack types available, with 8-12 stiffeners.

We use 6 different sizes of traverse. The thickness of the steel is 3 mm.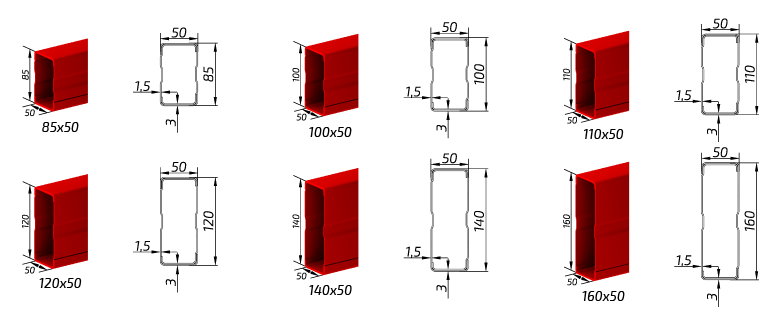 Specifications
Available construction height
mm
up to 12,500 in increments of 100
Available Frame Depth
mm
from 500 to 1600 in increments of 50
Frame Capacity
kg
up to 18,000
Sizes of traverses (beams)
mm
1200 — 3600
The load on a pair of traverses (beams)
kg
up to 4500
Corrosion protection

upright — galvanized steel

beam — powder polymer coating