Equipping a pharmaceutical warehouse with a complex storage system
Combined storage system:
4 types of shelving units
System capacity:
288 pallet places
Shelf storage capacity
852 m²
Efficiency of the mezzanine:
340%
We developed a combined warehouse system for storing medicines for one of the largest pharmacy chains in Ukraine. The project included the installation of 4 types of racks for organizing different storage areas and order picking. We manufactured: two types of pallet racks, pallet-shelf racks, and a two-tiered warehouse mezzanine. We delivered the equipment to the customer's site and performed all the installation work.
The core of this project is the mezzanine, since when it comes to storing piece goods, it has the highest efficiency among all types of equipment. The platform is installed on an area of 208.6 m² and provides a useful storage area of 709 m² on the shelves - this indicates an efficiency of 340% in the use of storage space!
The mezzanine is designed in such a way as to ensure fast and efficient work with the use of warehouse equipment not only on the first but also on the second floor. Thanks to the use of a combined floor that can withstand up to 1500 kg of dynamic load, it is convenient to work with a warehouse cart on the platform. The second level is also provided with a gate for loading with a reach truck. A pair of stairs on both sides of the mezzanine is built for quick access to the platform for employees.
Pallet-shelf and frontal racks were located around the perimeter of the room. The three lower tiers of the combined racks are shelving with a total storage area of 142.6 m². A separate room with 2-tier pallet racks is provided for ethanol-containing goods. The warehouse has wide corridors (3.5 m and 6.3 m) for the operation of warehouse equipment, such as stackers or forklifts.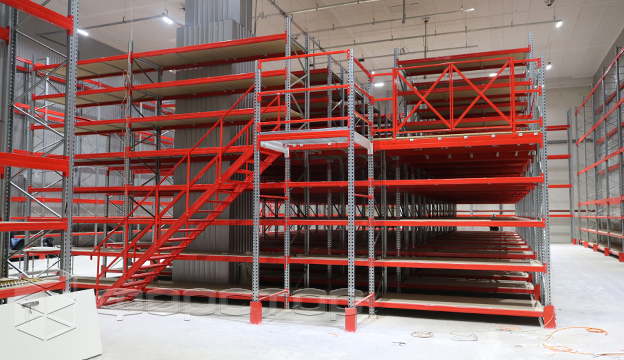 Complete setup of a pharmaceutical warehouse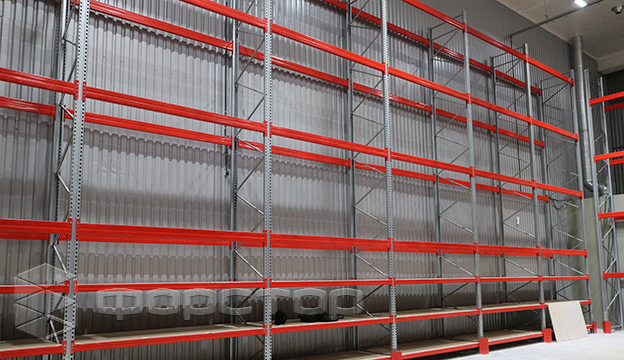 Shelf storage area on combined racks 142.6 m²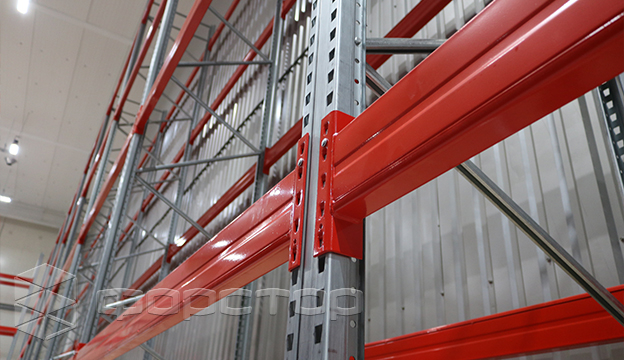 Rack height 8000 mm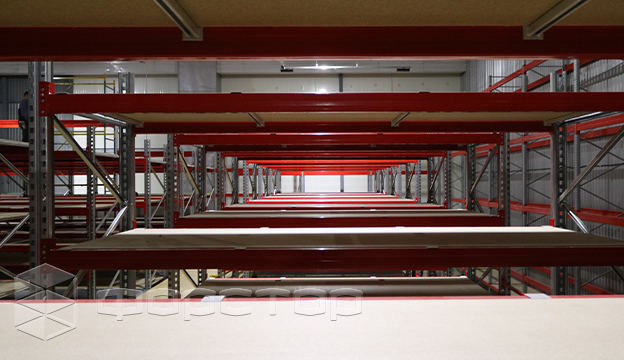 Double-decker mezzanine for a pharmacy warehouse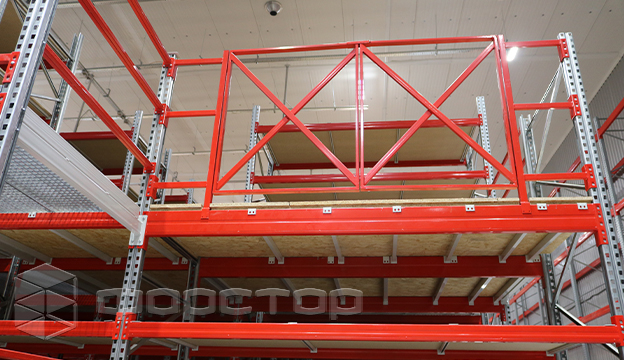 Gates for receiving goods on the second floor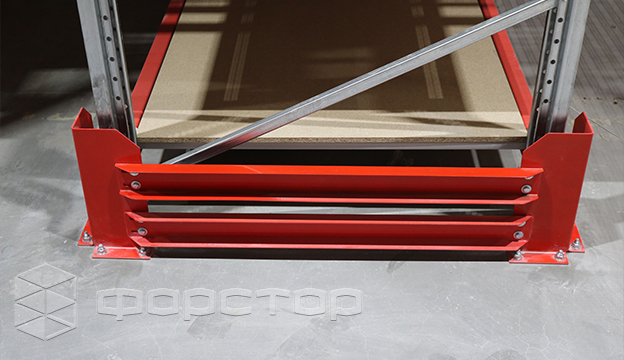 Protection of mezzanine racks in the aisles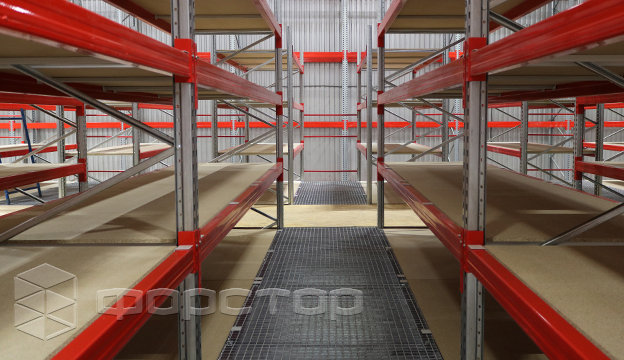 Combined flooring: OSB sheets and grate flooring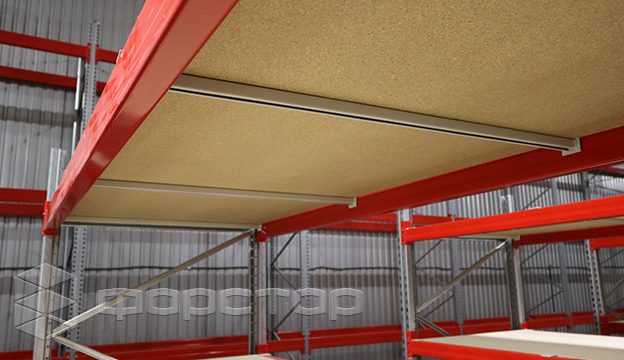 Load per shelf up to 1000 kg