Racks for food warehouse
System capacity
740 pallets
Warehouse utilization rate
101%
Safety:
uprights and rows protection
The Ukrainian grocery manufacturer has set a task for us — to organize effective storage of food products in the warehouse. At the same time, the storage system was not supposed to reduce the speed of cargo handling for warehouse equipment.
We have designed and installed 64 Profi pallet racks with 4 storage levels. This made it possible to place as many 740 pallets on an area of 700 m2, by increasing the warehouse capacity three times! To prevent the storage system from falling when it collides with equipment, we installed special protection on the racks. Each row is equipped with an end protection, and the uprigths are also additionally protected.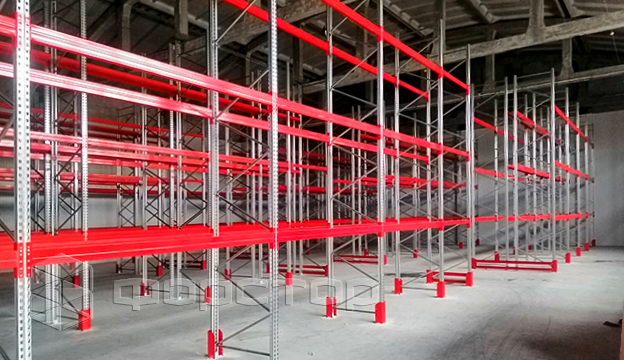 Food manufacturer warehouse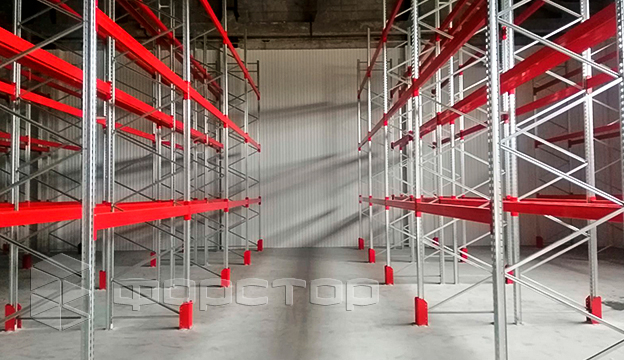 Racking system with 4 storage levels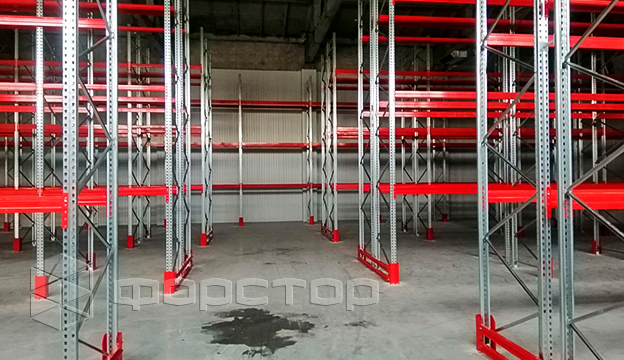 Protection of shelving rows in internal passageways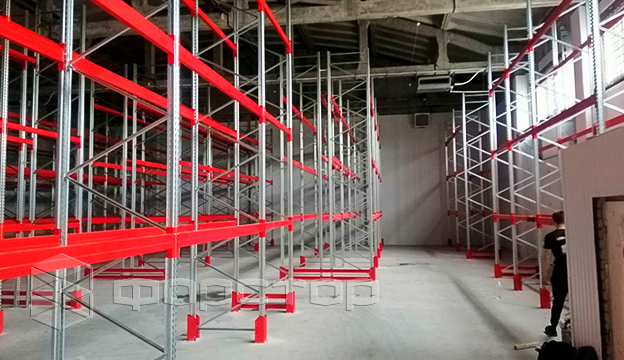 Load per storage level — 3000 kg