Lift for disabled people in a rehabilitation goods store
Platform dimensions
1250х950 mm
We were contacted by a Ukrainian supplier of goods for the rehabilitation of disabled people and people with limited mobility. Our customer's store in Kiev did not meet the standards of accessibility and inclusiveness - a person in a wheelchair could not use the services of the store without assistance. To remedy the situation, we designed and manufactured a stainless steel vertical lift. Now everyone can enter the store, regardless of their physical capabilities.
Lift at the entrance to the store at work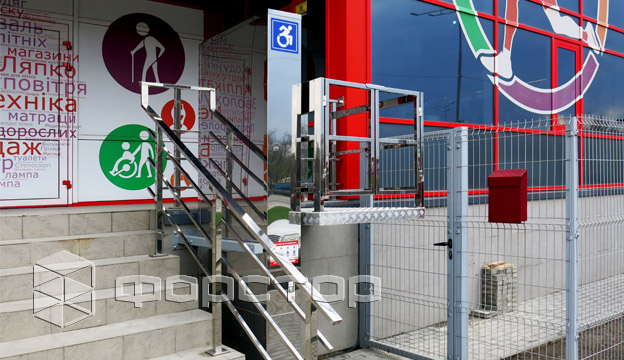 The stainless steel lift fits perfectly into the exterior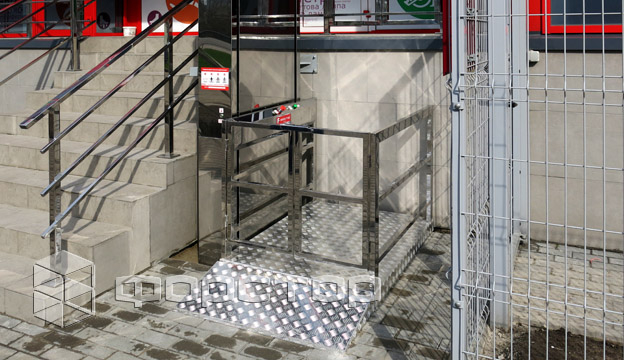 Inclined ramp for a comfortable entry to the platform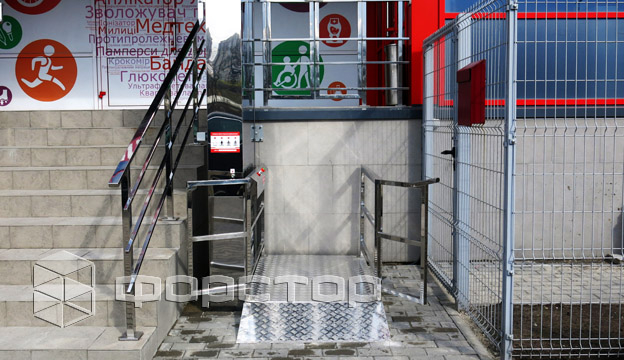 The platform is equipped with a gate with a locking mechanism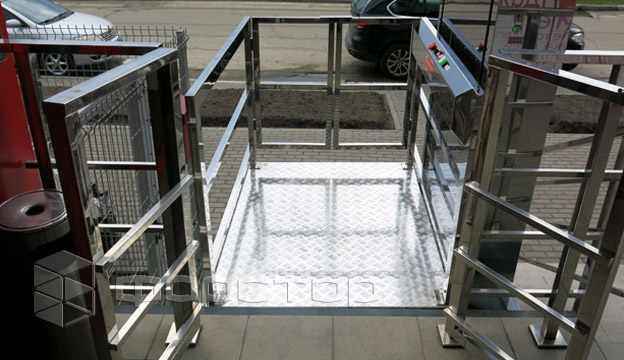 Wicket at the top level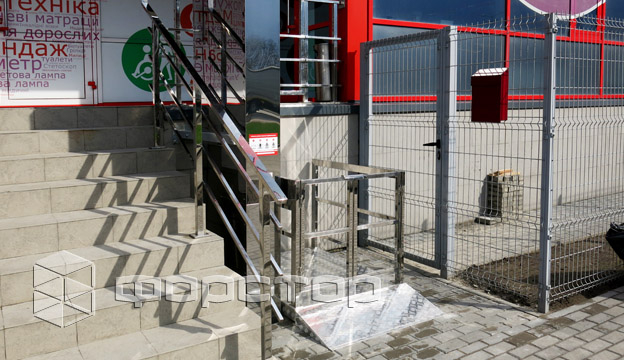 On the frame there is a simple and understandable instruction manual.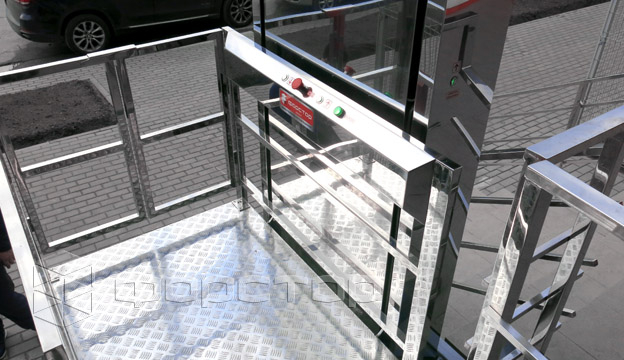 Platform movement control is very simple — just click on the button