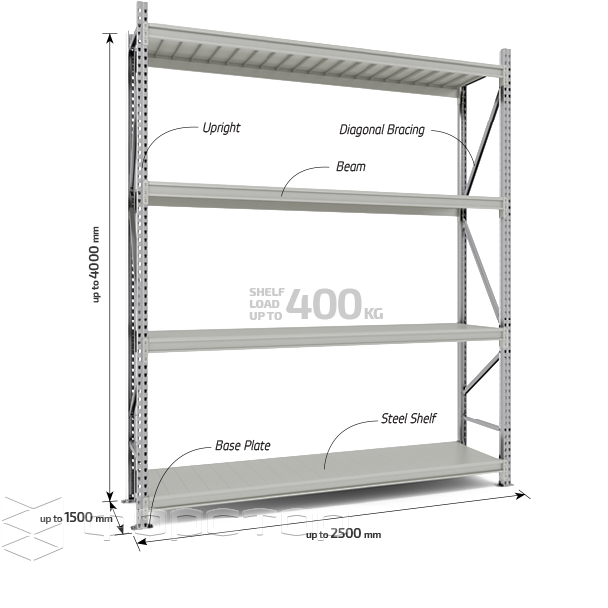 Features of the Master boltless steel shelving:
Low price and high load capacity;
Two types of shelves: steel or chipboard;
Wide range of sizes and available options;
The assembly does not require special tools and skills.
Racks for Master shelves made of galvanised steel profile and connects with beams by hooks. To increase stability, the Master shelves is equipped with base plates at the rear ends of the every column.
Specifications
Rack height

mm

up to 4000 / (on order)

Available shelf length

mm

up to 2500 / (on order)

Shelf Depth

mm

up to 1500 / (on order)

Shelf load capacity

kg

to 400

Shelf Material

- metal

- chipboard

Corrosion protection

- powder coating

- galvanized steel