We have installed 4 types of storage racks on a large pharmacy warehouse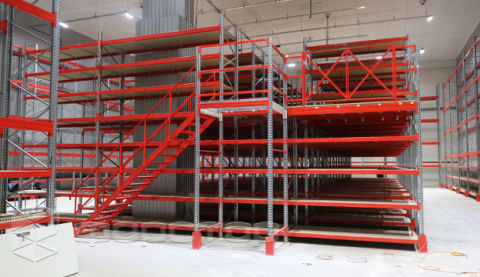 We developed an efficient warehouse system comprising 4 types of racks as a part of the project. The core of the system is a double-deck mezzanine with an efficiency of up to 340%!
Beside the mezzanine, we also put combined and pallet racking in different areas of the warehouse.
Overall, the system provides a capacity of 288 palletized goods and 852 m² of shelf space.
Read more in the project: