A new socially significant project by Forstor: a screw lift to a nursing home.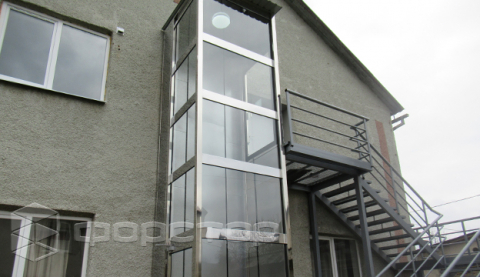 As part of our cooperation with the Vostok-SOS public initiative, we have developed and installed a screw lift at a socially significant facility, a nursing home for elderly IDPs from the East of Ukraine.
The elevator has 4 meters of height in a shaft made of stainless steel and tempered glass.
Read the details in our new project: