We put a screw wall elevator for a social service center in the city of Shepetovka (Khmelnitsky region).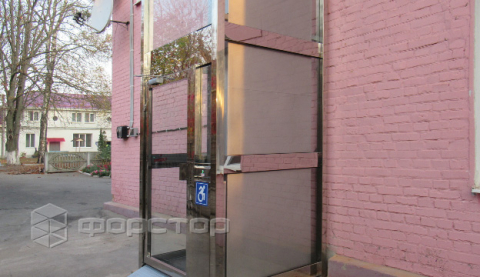 We have installed a screw lift for people with disabilities. The elevator is installed in a self-supporting stainless steel shaft. The shaft is framed by tempered glass.
Today in Ukraine only the Forstor Industry factory makes such elevators.
A few photos from Shepetivka